STEADICAM &
CAMERA OPERATOR
Steadicam & Camera Operator, Cameraman
with more than 10 years experience in feature films, TV shows, commercials and music videos.
I have my own Steadicam equipment for all kinds of cameras, film or digital, small or heavy. Always up to date.
GPI Pro Steadicam + Volt
DJI Ronin 2 + Force Pro / Nodo Wheels
DJI Mavic 2 Pro
Steadicam & Camera Operator, Kameramann
mit mehr als 10 Jahren Erfahrung im Bereich Fiction, von Spielfilm über Serie bis Werbung und Musikvideo.
Eigenes, modernes Steadicam Equipment für alle Typen von Kamera ob Film oder Digital, leicht oder schwer. Immer auf dem neuesten Stand der Technik.
GPI Pro Steadicam + Volt
DJI Ronin 2 + Force Pro / Nodo Wheels
DJI Mavic 2 Pro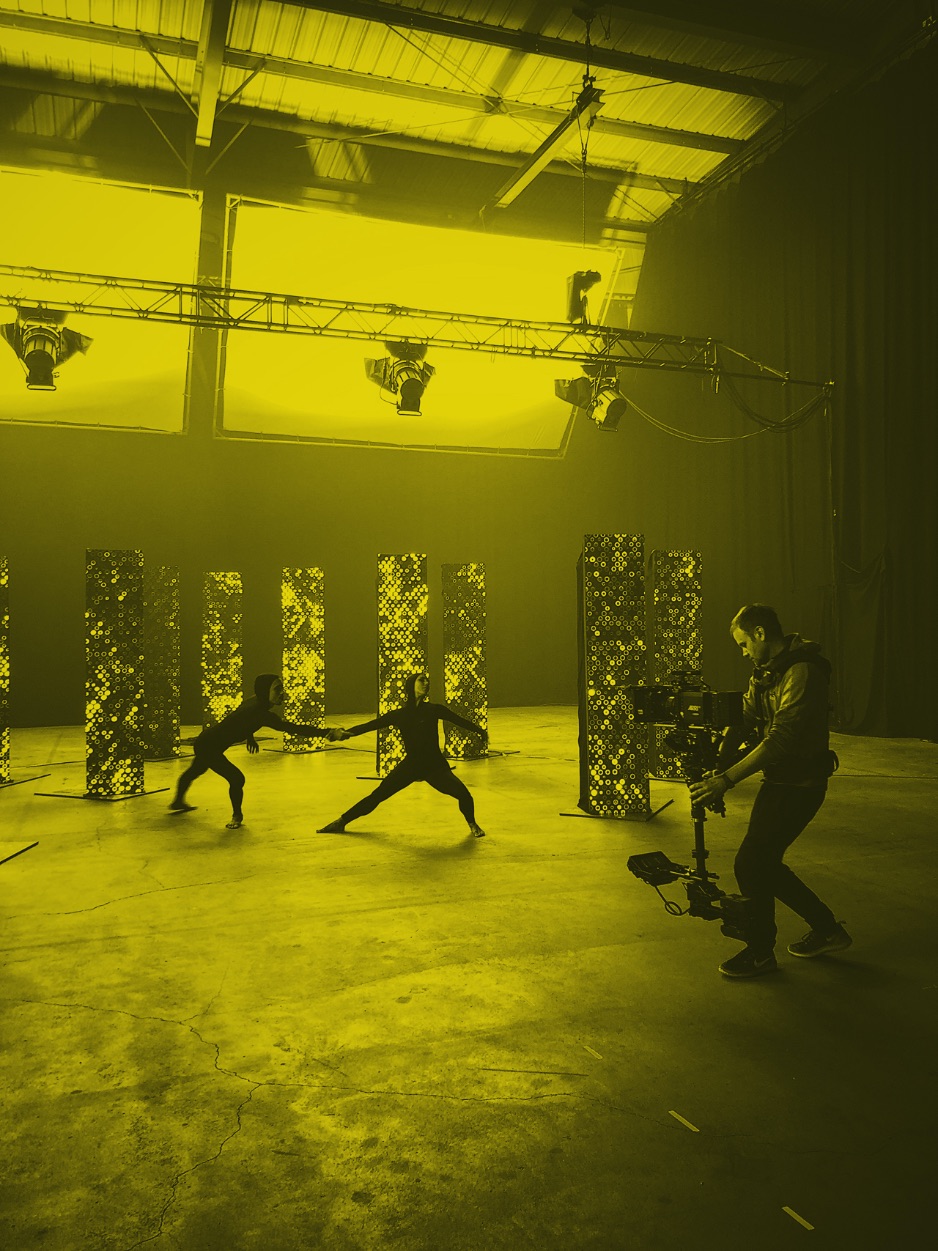 Vita

| | | | | | | |
| --- | --- | --- | --- | --- | --- | --- |
| 2019 | Ella Schön - Schiffbruch | TV Movie (Series) | Dir: Holger Haase | DoP: Monika Plura | Dreamtool Entertainment | Steadicam |
| 2019 | Ella Schön - Feuertaufe | TV Movie (Series) | Dir: Holger Haase | DoP: Monika Plura | Dreamtool Entertainment | Steadicam |
| 2019 | Adults in the Room | Feature Film | Dir: Costa-Gavras | DoP: Yorgos Arvanitis | KG-Productions | Steadicam |
| 2018 | Schuld | TV Movie (Series) | Dir: Nils Wilbrand | DoP: Wolf Siegelmann | Moovie | Steadicam |
| 2018 | Der Erzgebirgskrimi - Der Tote im Stollen | TV Movie (Series) | Dir: Ulrich Zrenner | DoP: Andreas Doub | NFP | Steadicam & B- Cam & 2nd Unit |
| 2018 | Nord bei Nordwest - Dinge des Lebens | TV Movie (Series) | Dir: Markus Imboden | DoP: Carl-Friedrich Koschnick | Aspekt Telefilm | Steadicam |
| 2018 | BVR - Von Mittelstand zu Mittelstand | Corporate Film | Dir: Andreas Henn | DoP: Alexander von Wasielewski | Dog Ear Films | Steadicam & B-Cam |
| 2018 | Der Kriminalist - Folge 98-100 | TV Series | Dir: Christian Görlitz | DoP: Andreas Doub | Odeon Fiction | Steadicam & B- Cam & 2nd Unit |
| 2018 | Stillstehen | Feature Film | Dir: Elisa Mishto | DoP: Francesco di Giacomo | Cala Film | Steadicam & B-Cam |
| 2017 | Deutsche Bahn - Nico vs. Nico vs. Nico | Commercial | Dir: Mario Feil | DoP: Armin Franzen | Soup Film | Steadicam |
| 2017 | Tatort - Wer jetzt allein ist | TV Movie (Series) | Dir: Theresa von Eltz | DoP: Juan Sarmiento | W&B Television | Steadicam |
| 2017 | Verliebt in Masuren | TV Movie | Dir: Bruno Grass | DoP: Andreas Doub | Ziegler Film | Steadicam & 2nd Unit |
| 2017 | Das Joshua Profil | TV Movie | Dir: Jochen Alexander Freydank | DoP: Wolf Siegelmann | UFA FICTION | Steadicam & 2nd Unit |
| 2017 | Skrupellos - Im Netz der Macht | Feature Film | Dir: Alexander Dannenberg | DoP: Chris Hof | Aviv Pictures | Steadicam |
| 2017 | Liebesfilm | Feature Film | Dir: Robert Bohrer | DoP: Emma Simon | Basis Berlin | Steadicam |
| 2017 | Deutsche Bahn - Willkommen, Du passt zu uns | Corporate Film | Dir: Johannes Grebert | DoP: Tanja Häring | Markenfilm Crossing | Steadicam |
| 2017 | Der Kriminalist | TV Series | Dir: Theresa von Eltz | DoP: Juan Sarmiento | H&V Entertainment | Steadicam |
| 2016 | KFC - Double Down | Commercial | Dir: Zoran Bihac | DoP: Tanja Häring | Film Deluxe | Steadicam |
| 2016 | Something Like That | Feature Film | Dir: Esmir Filho | DoP: Juan Sarmiento | Zak Film | Steadicam |
| 2016 | Fanny Lye Deliver'd | Feature Film | Dir: Thomas Clay | DoP: Jorgos Arvantitis | Essential Film | Steadicam & 2nd Unit |
| 2016 | Luft | Feature Film | Dir: Anatol Schuster | DoP: Julian Krubasik | Wirfilm GmbH | Steadicam |
| 2016 | Der Kriminalist | TV Series | Dir: Theresa Eltz | DoP: Juan Sarmiento | Odeon Fiction | Steadicam |
| 2015 | Dresden Mord - Nachtgestalten | TV Movie (Series) | Dir: Hannu Salonen | DoP: Wolf Siegelmann | Ziegler Film | Steadicam |
| 2015 | Hattinger und der Nebel - Ein Chiemseekrimi | TV Movie (Series) | Dir: Viviane Andereggen | DoP: Andreas Doub | Network Movie | Steadicam |
| 2015 | Axolotl Overkill | Feature Film | Dir: Helene Hegemann | DoP: Manuel Dacosse | Vandertastic | Steadicam |
| 2015 | Der Urbino Krimi – Die Tote im Palazzo | TV Movie (Series) | Dir: Uwe Janson | DoP: marcus Stotz | Letterbox | Steadicam & 2nd Unit |
| 2015 | Tatort Spielverderber | TV Movie (Series) | Dir: Hartmut Schoen | DoP: Andreas Doub | Cinecentrum | Steadicam & B-Cam |
| 2015 | Ein gefährliches Angebot | TV Movie | Dir: Hannu Salonen | DoP: Wolf Siegelmann | Moovie GmbH | Steadicam |